Travel notes - Hungary

Uploaded 12. Sept 2011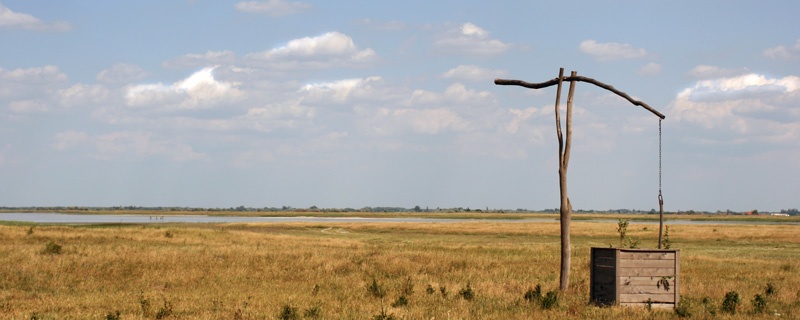 Hungary is - like many Eastern European nations - a very interesting country to travel to: modern, industrialised cities coexist with a rural countryside, dominated by slow-paced agriculture. This highly fragmented, extensively used cultural landscape depicts a strong constrast to the intensively farmed monocultures of Central and Western Europe. Therefore, many interesting animals which can only rarely be seen in Central Europe are still quite common in countries like Hungary. This makes Hungary an attractive travel location for bird watchers, nature photographers and landscape lovers alike.
We've traveled to Hungary several times and enjoyed its nature and national parks. This article is a summary of places were we have stayed and things we have seen. It's by no means an exhaustive description of the country, but meant to give you ideas and suggestions if you're planning a trip to Hungary.
Neusiedler See / Fertö

At the very west of Hungary, right at the Austrian-Hungarian border lies a lake called
Neusiedler See
in German or
Fertö
in Hungarian. Although the lake is very shallow (only 2m at its deepest point), it covers quite a large area (more than 300 km²) connected to rivers and channels all surrounded by reeds. This makes it a very important node for migratory birds and waterfowl and in fact, the whole area was accepted as a World Heritage Site in 2001.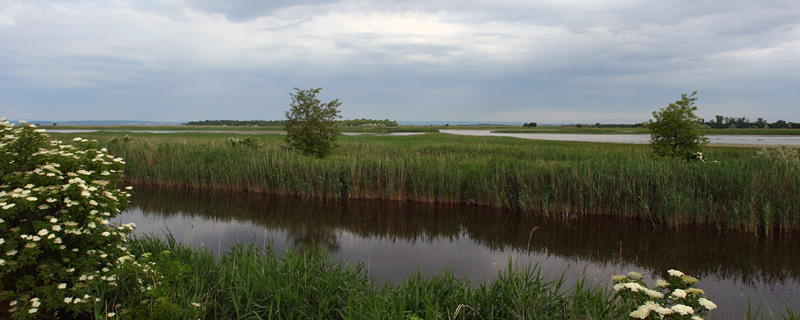 Neusiedler See near Sarród


A good place to stay at the Hungarian part of the lake is the small village of Sarród. It's easy to find accomodation there and it's a very short distance to the start of the national park, where vast areas of reeds spread out and viewing towers please birders.
The Neusiedler See aka Fertö boasts a wide range of bird species, in particular waders, as well as bee-eaters, little owls, shrikes, geese, herons and some species of eagles. In the warmer months, there is also quite an abundance of frogs and frog-eating snakes.
Eurasian Curlew, juvenile White-tailed Eagle and an observation tower near Sarród



Kiskunság
Another very beautiful part of Hungary is the so called Kiskunság. The Kiskunság National Park is part of the Great Hungarian Plain (
Puszta
) and is an UNESCO biosphere reserve. This region is characterized by sandy soil with huge grasslands, mottled with aspen and juniper trees.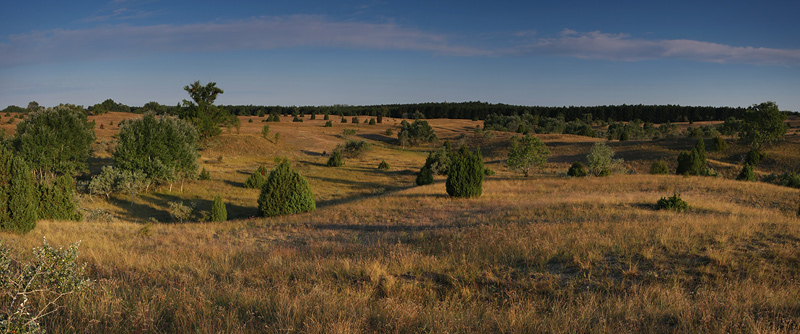 Typical landscape of the Kiskunság - dry meadows with scattered junipers and aspen

This habitat is the natural environment of species like the Spadefoot toad and the European nightjar, which are still very common here but absent in many other European regions. The warm meadows of the Kiskunság also host a diverse range of insects like locusts, hawk-moths and mantises which in turn attract insectivorous birds like European Rollers, Bee-eaters, shrikes and hoopoes.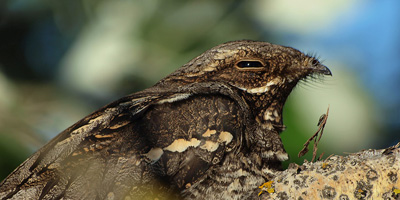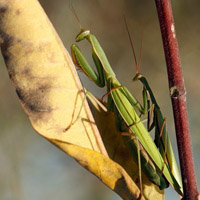 Spadefoot toad, European nightjar and Praying mantis inhabit the Kiskunság national park.

Petesmalom
In the southwest of Hungary, near the city of Nagyatád is a very interesting nature park called Petesmalom. The park is surrounded by woodlands and is only accessible via a dirt road between two towns called Labód and Mike (look for
vidrapark
signs). Petesmalom consists of several big, old fish ponds which have been used for the rearing of freshwater fish. Nowadays, the park's main attraction is a good dozen of free-living Eurasian otters, which roam the extensive area of ponds and reeds. But of course, the otters are not the only animals around, quite a few waterfowl like Ferruginous Ducks and reptiles like the rare European pond tortoise can be seen there from various hides and observation towers.
While the infrastructure in Petesmalom is very basic (there's just a campground and a dunny), the landscape is beautiful and very wide, with many interesting opportunities for naturalists and nature-photographers - it's definetly worth a trip.
Eurasian otter, fishpond with observation tower and European pond tortoise at Petesmalom

Hortobágy

In the very east of Hungary lies the country's biggest national park, Hortobágy. Being the onset of the Eurasian steppe, the landscape of Hortobágy is dominated by grassland, alkaline lakes and only occasionaly trees. This grassland is the home range of some Great bustards (Europe's largest bird) and vast numbers of ground squirrels (
Spermophilus sp.
), which in turn attract Saker falcons. Likewise, Hortobágy still accommodates some beautiful Red-footed falcons, which can be observed breeding in old rook-nests during spring and early summer.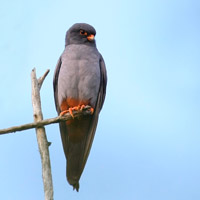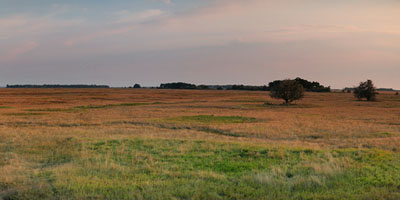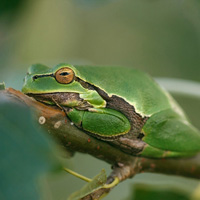 The alkaline lakes of the Hortobágy national park concentrate interesting wildlife - in spring and autumn, multitudes of waders stop there to take a break and regain strength for their biannual migration, while frogs and toads gather around the water surfaces. Alongside roads, observation towers allow to search for raptors or just enjoy the sunset on the Puszta.
***

This is just a short list of great places in Hungary; there are definitely many more places to go to, more things to see. We hope we've drawn your interest to this fascinating country, its stunning nature and beautiful wildlife - Hungary is certainly worth a visit!